Workshops

Block of the Month (2011-12)

MONTHLY PROGRAMS
Guild general meetings are held on the third Thursday of each month at the new location, Sunshine Swim and Fitness Center located at 9360 Elk Grove-Florin Road, Suite 4, Elk Grove, CA 95624. Meetings start at 6:30 P.M. with the social hour starting at 6:00 P.M.
August 15
The Wacky Doodle Trunk Show
by Kim Brownell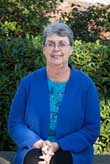 Kim calls herself the "Wackydoodle Quilter" due to her easy-going,
whimsical style. In quilting she doesn't always
follow the rules and tends to ignore the "Quilting Police!"
Her work gravitates towards animals, nature scenes, and bright colors.
Her techniques include and blend: fabric collage, free form art quilts,
raw-edge applique, as well as many others. She has a passion for
entering quilt challenges. They spark her imagination and inspire her.
September 19
Modern Scott Plaid
by Kathy Allen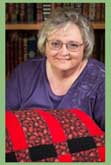 Kathy Allen is a retired scientist who has been quilting for 10+ years.
She brings her love of travel and history into her modern quilt
designs. In her first book, Kathy brings her interpretation of the tartans of
Scotland into the quilting world. Patterns that may look daunting are made easy.
No math is necessary because Kathy has done it for you!. www.quiltsbykat.com
October 17
Community Service Sew In
November 21
Member trunk show
Malene Evans
December 12
Holiday Pot Luck
Guests are welcome to attend general meetings but we ask for a $3.00 visitor fee. This fee may be waived if there is no guest speaker at the meeting.

Typical meetings feature:
Presentation by nationally and locally know speakers
Community service projects
Workshops
Quiltaholics
Block of the month
Sew and Show