Opportunity Quilt 2017
Our new Opportunity Quilt is Done!! You will be able to purchase and/or sale the raffle tickets. If you know of a group, location or event where we can display and sale raffle tickets, please contact Marcia Richards.
The quilt will be awarded to the winner of the raffle at our 2017 quilt show, September 16-17, 2017.
Jacobean Jewels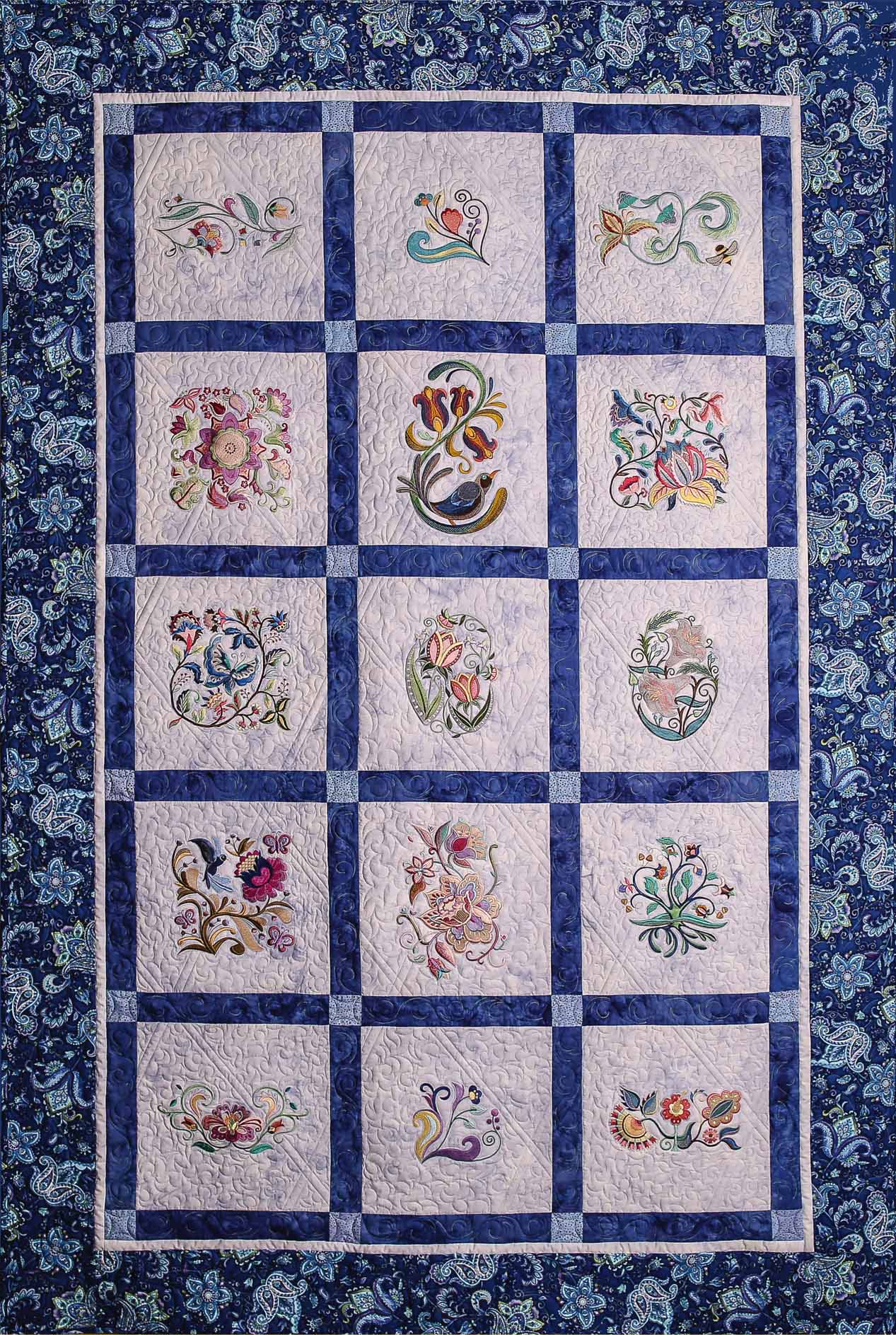 To see the quilts from prior years, please click here.