2025 Opportunity Quilt
"Quails on Parade"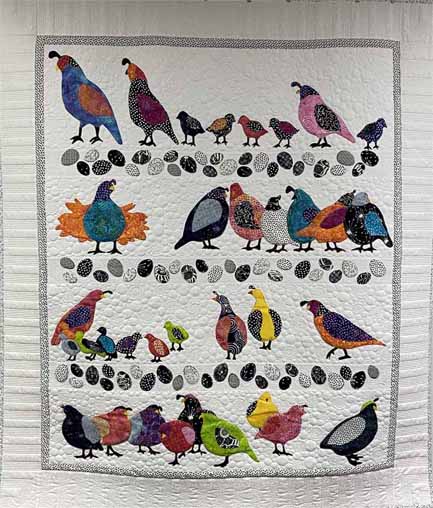 Our newest quilt is almost done! Raffle tickets will be available starting around December 15.
The quilt pattern is by Barbara Persing of Pennsylvania. The quilt was created using Barbara's pattern by several
guild members. It was assembled by Terry H and Sue M. It was quilted by guild member, Sherry F, a very talented longarm quilter. Binding was completed by member Terry H.
The drawing for the quilt will be September 18, 2025 at the regular guild meeting.
To see the quilts from prior years, please click here.