This is what we're about: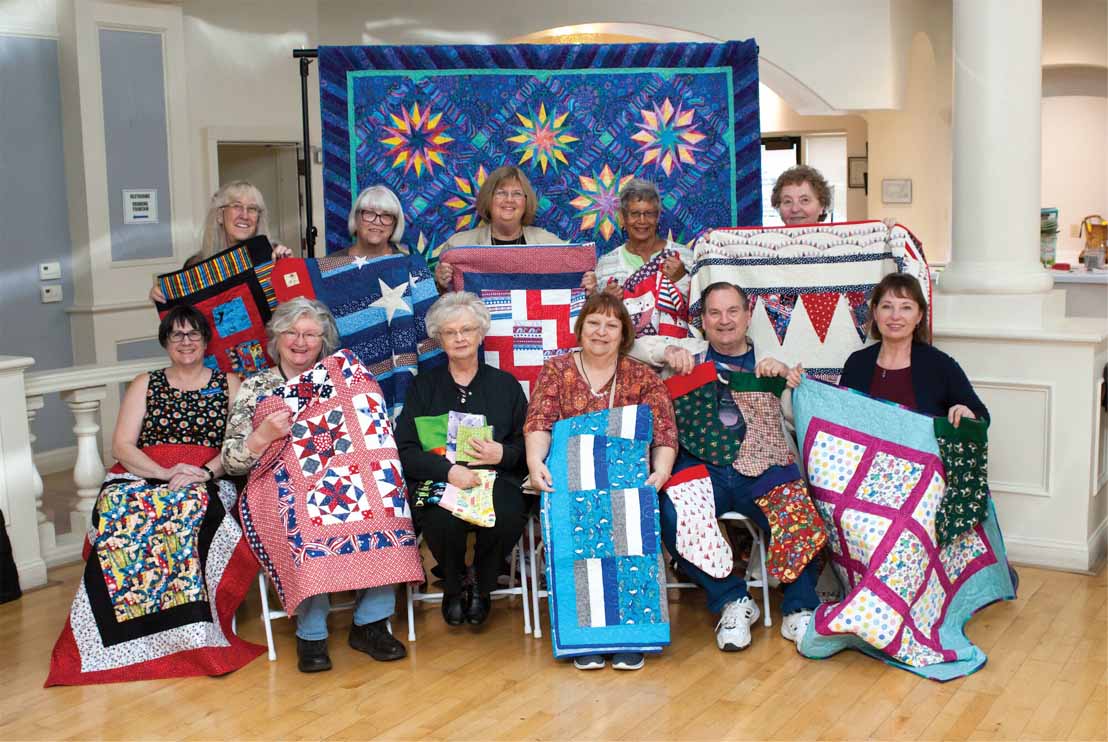 Here is a free pattern for your use:
3 x 4 block teen quilt
criss cross quilt
Modified Rail quilt
3 x 4 smaller quilt
Easy panel quilt
Rail quilt
Stepping Up quilt
4-patch quilt
Pillowcases
Christmas Stockings
Many thanks to all of our members who have worked to fulfill our mission statement of being a help in our community by sewing quilts, pillowcases and Christmas stockings. Each month the Community Service committee gathers all of these items and distributes them to worthy organizations in our area.
This year we have donated over 600 Christmas Stockings, over 70 quilts, and 200 pillowcases. Good job Ladies!

Please stop by the Community Service Table at our next meeting to pick up a kit to sew as your part in fulfilling our mission statement of giving back to the community.
We make quilts in 4 general sizes and they are as follows:
Lap quilts min. 36X40 – 40X40
Teen/Adult, 50X60
Children's quilts 40X50
Thank you for your service to the goals of our mission statement.
Helen Burke, Community Service Quilt Chair
Karen Moore, Community Service Pillowcases Chair
Sharlene Melhaff, Community Service Christmas Stockings Chair