This is what we're about: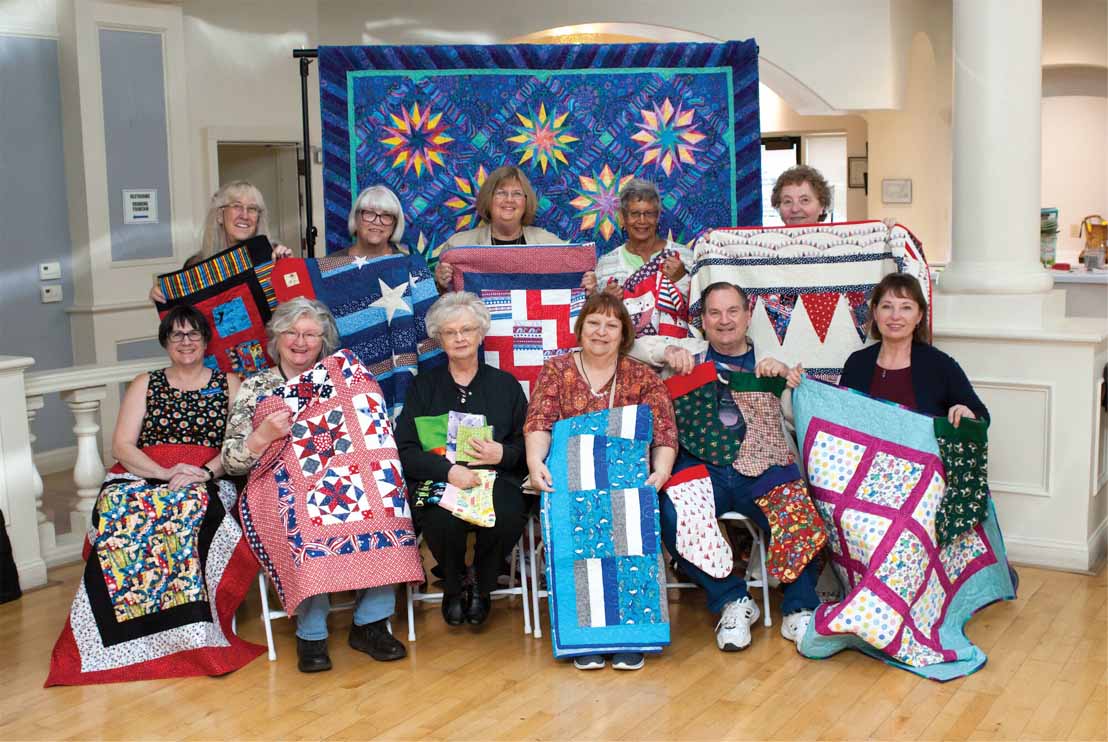 Congraulations to the Guild!
On March 10, 2021, our guild received the "2020 Mayor's Volunteer Award" at a virtual City of Elk Grove meeting. Sue Martin nominated our guild in 2019, Karen Jordan attended the meeting with several members to accept the award. Marcia Richards picked up the award for our guild on Monday, March 15th.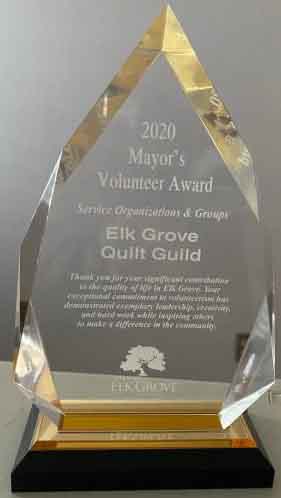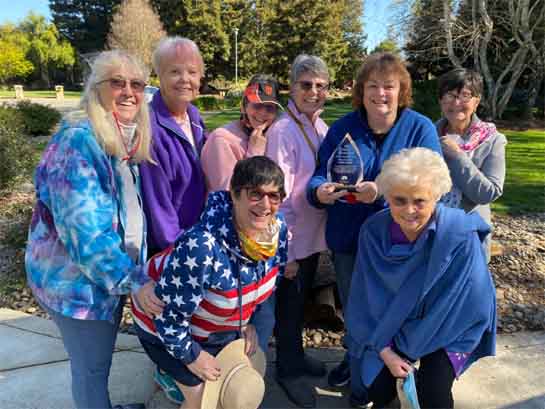 Here is a free pattern for your use:
3 x 4 block teen quilt
criss cross quilt
Modified Rail quilt
3 x 4 smaller quilt
Easy panel quilt
Rail quilt
Stepping Up quilt
4-patch quilt
Pillowcases
Christmas Stockings
Many thanks to all of our members who have worked to fulfill our mission statement of being a help in our community by sewing quilts, pillowcases and Christmas stockings. Each month the Community Service committee gathers all of these items and distributes them to worthy organizations in our area.
Karen Moore delivered a total of 53 quilts and 163 pillowcases to the following:
Shriner's Children's Hospital, UC Davis Palliative Care, St. John Program for Real Change, River Oak Child Services, and Sutter Child Life Program. All recipients were very please to receive our donation.

And 482 Christmas stockings to River Oak Center for children this November.
Please stop by the Community Service Table at our next meeting to pick up a kit to sew as your part in fulfilling our mission statement of giving back to the community.
We make quilts in 4 general sizes and they are as follows:
Lap quilts min. 36X40 – 40X40
Teen/Adult, 50X60
Children's quilts 40X50
Thank you for your service to the goals of our mission statement.
Karen Moore, Community Service Quilt Chair and Pillowcases Chair
Sherry Franceschi and Angela Gladden, Community Service Christmas Stockings Chair